Profiles in Professionalism: Interview with Gail M. Jensen, PT, PhD, FAPTA
"Profiles in Professionalism," an innovative new series featured in the Journal of Humanities in Rehabilitation, seeks to explore the elusive yet crucial concept of professionalism and its role in the field of rehabilitation medicine. Providing insight through the words of visionary leaders, we seek to reflect on what it means to be a professional in the current healthcare environment, and how the past can help to inform the future of our growing field. Through captivating video interviews, the concept of professionalism is presented in a format that aims to speak to rehabilitation professionals across the spectrum of clinical care, research, and education.
In this installment of the "Profiles in Professionalism" series, we sit down with Gail M. Jensen, PT, PhD, FAPTA. Dr. Jensen is recognized nationally and internationally for her scholarship in expert clinical practice and reasoning, professional ethics, and interprofessional education. In this interview, Dr. Jensen explores what being a professional means to her and how to use the humanities to foster a strong sense of professionalism in the field of Physical Therapy.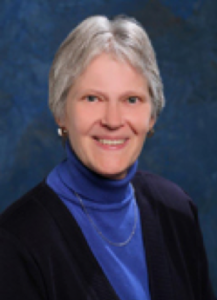 Gail M. Jensen, PT, PhD, FAPTA is Dean of the Graduate School and Vice Provost for Learning and Assessment at Creighton University. Dr. Jensen also holds academic appointments as Professor of Physical Therapy, and Faculty Associate, at the Center for Health Policy and Ethics. Dr. Jensen is a distinguished scholar who has co-authored numerous books including Educating for Moral Action: A Sourcebook in Health and Rehabilitation Ethics and most recently, Educating Physical Therapists, which shares results of an intensive examination of physical therapist education and offers recommendations for innovation and reform including a stronger emphasis on professional formation.  Dr. Jensen is the recipient of the 2011 Mary McMillan Lecture Award. Dr. Jensen continues to use her skills and expertise to further discover the humanistic elements of patient care and develop ways to prepare compassionate and mindful clinicians.
How did you learn what being a professional looked like? How would you describe that to students and clinicians today?
"… these three habits that every profession has: habits of mind, which we spend a lot of time on, habits of hand, clinical skills, and habits of heart. So, it's knowing, doing, and being. And it's the being that is the most important. Because the being is your … centerpiece. That's where you come from. And if you have that sense of who you are as a professional and your obligation to patients and to the society in which you live, and understand the common good, then you will continue to learn and know and do in the best way possible."
What do the humanities bring to the field of rehabilitation and why is it so important?
"… the humanities bring a sense, an understanding of meaning and perspective of the human experience that all health professionals need to have, and in particular in rehabilitation."
How can we learn to manage the uncertainty we experience in the clinic?
"… the more expertise you have the more you suspend your judgement."
"… progressive problem-solving approach that's very important. And the humanities … brings that kind of view where … you're comfortable with the complexity and trying to understand, "What does this mean from this viewpoint or that?" or "What does this painting mean?" "What's the real message here?" Or [when] reading something — a very close reading of a poem — you spend time with it, you grapple with it. That's very different than, "What's the right answer?" "
Who has been the biggest role model in your life?
"I've had people that I admire and respect; they role model, they demonstrate that deeper sense of commitment. [W]hether that was faculty members I had in … professional education, or someone …[like] my dissertation chair, that's always pushing … to make you think a little more deeply."
How can we better prepare physical therapy students to become compassionate and mindful clinicians?
"… every institution says that they promote critical thinking. Every institution says, "We prepare change agents." But if we don't understand what, [on] a deeper level … we are trying to do with learning and the learner, and helping the learner be adaptable; not only adaptable but very much grounded in their moral obligation as a professional – as a health professional – you're not going to be a change agent."
"The deeper meaning of "what's your public purpose," "what's your social responsibility," understanding the common good.""
---